J&P Electrical: Our Story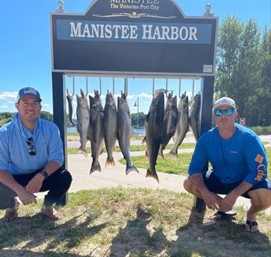 In September 2007, Jim Ozzello and Phil Delavy decided to take their combined 38 years of experience and form J&P Electrical Company. In 2012, Jason Ozzello officially became a co-owner of the company. Since Phil's retirement, J&P has been a family-owned and operated business; owners Jason and Jim and brothers David and Jacob all work with the company. Travis Hill, our shop manager, has been a member of the company since its inception and is a longtime friend of the Ozzello family.
Through the years, we have added many family members and friends to our team, resulting in a deep-rooted passion for the well-being of the company and our customers and vendors alike. We are a team at J&P, and we hope it shows in our customer service and products.
Thank you for allowing our family business to be a part of your business. We look forward to hearing from you!
___________
J&P Electrical is a full-service electrical supply company. At J&P, we source contractors, end-users, and supply houses with new surplus, quality reconditioned, and obsolete electrical equipment. We also purchase a wide range of heavy industrial electrical equipment such as bus plugs, bus duct, transformers, circuit breakers, fuses, and switchboards. Call us at 877-844-5514 for assistance.
Written by the digital marketing team at Creative Programs & Systems: https://www.cpsmi.com/
Like this post? Share it!