Busway- Bus Duct Market Expected to Expand Through 2031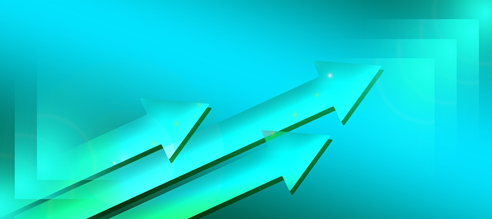 Busway and bus duct power distribution systems are used in both commercial and industrial situations to transmit electrical power safely and efficiently from the source to the loads. Delivering flexible and reliable power dispersal, they differ in construction, installation, and application. 
In 2021, the global busway- duct market size was valued at $12.1 billion. By 2031, it is expected to grow at a Compound Annual Growth Rate (CAGR) of 5.5 percent.
The primary companies summarized in the busway-bus duct market forecast report include ABB, Accu-Panels Energy Pvt. Ltd., C&S Electric Limited, Current Midwest, DBTS IND, Eaton Corporation PLC, General Electric Company, Godrej and Boyce Company Limited, Huapeng Group Company, Ltd., L&T Electrical & Automation, LS Cable & System Ltd., Powell Industries Inc., Schneider Electric, Siemens AG, TAIAN-ECOBAR TECHNOLOGY, Tricolite Electrical Industries, and Vidhyut Control India Pvt. Ltd.
Below, we further discuss what these power distribution systems are.
Busway
Busway is a type of power delivery system composed of a metal enclosure, copper/aluminum conductors, and insulation. Generally arranged in a flat or rectangular shape, busways are enclosed in a protective housing usually made from steel, aluminum, or fiberglass. They are used in low and high-voltage situations and are often used in commercial applications where adaptable and efficient power is necessary.
Busway is relatively versatile and can be used in straight runs, elbows, tees, and crosses. While it is normally installed overhead, it can also be underground or in a raised floor system. They are available in several amperages, voltage ratings, and insulation classes, which allow them to conduct a substantial current.
Busway is easily modifiable, as it can be effortlessly reconfigured to accommodate changes in the power distribution system. Busway is energy-efficient and can transmit power with reduced operating costs. The protective housing ensures a high level of safety against electrical hazards.
Bus Duct
Bus duct is a power distribution system that also involves metal housing, copper/aluminum conductors, and insulating materials. It's arranged in a circular or oval shape, and the housing is made of steel, aluminum, or fiberglass. Bus duct is only used in high-voltage applications like power generation and transmission.
Bus duct is versatile and adaptable to various situations, including straight runs, elbows, and branches. Generally installed overhead, it can also be installed underground or in a raised floor system. Different ampere ratings, voltage, and insulation classes are offered to meet specific applications.
Bus duct can handle high voltage and transfer energy efficiently, saving energy. In terms of safety, bus duct has a low risk of producing electrical shock due to the housing it is encased in.
___________________
J&P Electrical is a full-service electrical supply company. At J&P, we source contractors, end-users, and supply houses with new surplus, quality reconditioned, and obsolete electrical equipment. We also purchase a wide range of heavy industrial electrical equipment such as bus plugs, bus duct, transformers, circuit breakers, fuses, and switchboards. Call us at 877-844-5514 for assistance.
Written by the digital marketing team at Creative Programs & Systems: https://www.cpsmi.com/
Like this post? Share it!