Anaerobic Adhesives Explained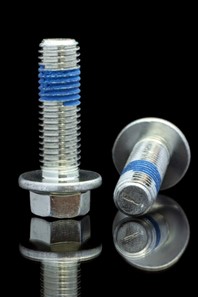 The anaerobic adhesives market is set to reach $738.32 million by 2026 and was valued at $461.8 million in 2018, making the CAGR from 2019 to 2026 estimated at 6.01 percent. But what are these mysterious adhesives? Read on to find out. 
The definition of "anaerobic" is the absence of air. So anaerobic adhesives require air for the glue to set, along with direct metal contact. Once the anaerobic adhesives cure, they are wonderful at resisting temperatures and offer amazing strength. Anaerobic adhesives are quick to cure at room temperature and are non-toxic. They are environmentally friendly, non-solvent, and do not require blending to cure.
Anaerobic adhesives are advantageous in various applications needing retaining materials, thread lockers, thread sealants, and flange sealants. For example, they are beneficial in clothes dryers, attachment screws, hose fasteners, soundproofing, washing machines, dashboard accessories, camshaft sprocket bolts, plastic knobs, crankshaft bolts, console assemblies, electrical component boxes, transmission input, dishwashers, output shaft threads, idler bearings, electronics, food processors, press-fit filing tubes, ring gear, and more. Some of the fields anaerobic adhesives are applicable in include automotive and transportation, electronics, industrial, building, construction, etc.
Using anaerobic adhesives lowers component inventories, reduces production costs and improves machine dependability.
Globally, many nations are investing in the aerospace and defense industry, not to mention the number of commercial aircraft carriers has greatly increased worldwide.
The dynamic ability of anaerobic adhesives lends toward a favorable outcome in the global market. Some of the major manufacturers include Delta Adhesives, Three Bond International, Illinois Tool Works, H. B. Fuller, Henkel, 3M Company, Medline Industries, Inc., TESA SE, Avery Dennison Corporation, and Teraoka Seisakusho Co. Ltd.
_________________________
J&P Electrical is a full-service electrical supply company. At J&P, we source contractors, end-users, and supply houses with new surplus, quality reconditioned, and obsolete electrical equipment. We also purchase a wide range of heavy industrial electrical equipment such as bus plugs, bus duct, transformers, circuit breakers, fuses, and switchboards. Call us at 877-844-5514 for assistance.
Written by the digital marketing team at Creative Programs & Systems: https://www.cpsmi.com/
Like this post? Share it!