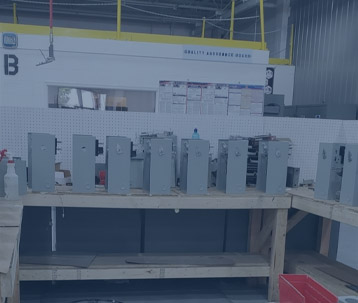 Reconditioned Electrical Distribution Equipment
Why buy reconditioned from J&P? Not only can you save your business 50-75% off the cost of buying new, but you can rest assured that our products are completely rebuilt, inspected and tested and often mistaken for new surplus.
Here at J&P Electrical, we sell quality reconditioned electrical distribution equipment. Our standards are stringent. All electrical parts are completely disassembled, and each and every part are cleaned and inspected. They are then painted with only the highest quality paint, an exclusive acrylic enamel chosen for its durability. The equipment is then reassembled and goes for testing.
At this point the product looks as close to new as possible. The product is then tested to meet or exceed the manufacturers UL certification. The dielectric voltage withstands all tests, from phase to phase and phase to ground (neutral). And, because we stand behind our work, all of our product comes with a full one year warranty.